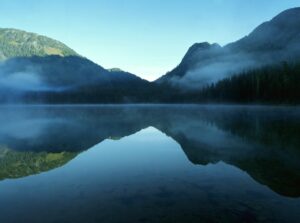 Are you one of the 20.4% of American adults living with chronic pain? If you are, you'd probably like to find a solution.
Chronic pain can last for years and impact your quality of life in significant ways. At first, you make small adjustments to accommodate your pain.  Maybe you find another family member to open the jars for you or you sit out your favorite activities.
Before you know it, you're sitting out your favorite activities. Natural pain management can help you get your life back.
4 Ways Natural Pain Management Can Benefit You Mentally and Physically
Finding ways to manage chronic pain is important to your quality of life. Everyone is different so what works for you may not work for your spouse or friend, but these natural approaches have many benefits.
Yoga – From "lay on the floor" Yin Yoga to Power Yoga, there's a yoga style to fit everyone. Of course, if you want to incorporate yoga into your pain management program, it's important to assess your current activity level and find a teacher/class geared towards those in chronic pain. If you're not a regular practitioner, you can find a beginner class to give it a try. Some yoga studios offer classes called "Yoga Basics" or "Yoga for Beginners." You can also call and ask about classes for natural pain management.
Massage Therapy – Harvard Health Publishing shares that "A study published in Annals of Family Medicine in 2014 found that 60-minute therapeutic massage sessions two or three times a week for four weeks relieved chronic neck pain better than no massage or fewer or shorter massage sessions."
It also benefits chronic back pain, shoulder pain, and other conditions. Massage therapy stretches and soothes your muscles and tendons which can reduce pain. It also relieves anxiety which helps reduce your pain too. We recommend interspersing massage with chiropractic treatments.
Chiropractic Care – Chiropractors use spinal manipulation and other therapies to help treat people with chronic pain. While chiropractors are often thought of for back pain relief, they can also help with carpal tunnel, headaches, and other chronic pain.
For example, at our chiropractic office, your first visit will include an x-ray and health assessment. That way, we can create an individualized treatment plan for your pain management. It may include some exercises and alternating heat and cold in between chiropractic adjustments.
Acupuncture – This ancient practice is part of Traditional Chinese Medicine. If you're familiar with it, the practitioner uses tiny needles at strategic points in the body to release the body's natural life force. The idea is that pain and illness come from blockages within the body. When the blockages are removed, blood and oxygen can flow freely.
Of course, this is only a sampling of natural pain management techniques. You might try physical therapy, hot and cold therapies, and a combination of other therapies. Fortunately, there are many ways you can feel better.
If you're in chronic pain, you know the toll it takes on your physical and mental well-being. It zaps your energy and enthusiasm. You deserve to feel better.
First, you want to get at the source of why you have chronic pain. Maybe you know your knee pain stems from high school sports. Or, you suspect your shoulder pain relates to long hours at the computer. From run-of-the-mill chronic pain to sciatica and slipped discs, the right blend of therapies can help you feel your best.
If you're in Doylestown, PA, why not visit us for more information about pain management? Dr. McQuaite will consult with you and develop a treatment plan for your specific body. We take most insurance! Why not come in and let us help you feel better!