SPECIAL COVID-19 Information
We are still open for chiropractic services as allowed by Governor Wolf. The Governor has stated that chiropractic care is considered " Life-Sustaining" with the following exemption: No elective care will be allowed until further notice, which means NO WELLNESS or MAINTENANCE care.
Due to State, Local and Licensing recommendations, we are making the following changes: Effective March 23, 2020, the office will be open M-W-F for normal hours. We will not be seeing patients T-Th unless in an emergency situation.
On each visit you will have to:
PROVIDE THE FOLLOWING HISTORY:
---
HAVE YOU BEEN IN CONTACT WITH ANYONE ILL?

HAVE YOU BEEN OUT OF THE COUNTRY (ANYWHERE)?

HAVE YOU BEEN IN A REGION THAT IS DESIGNATED AS AN EPICENTER?

DO YOU HAVE A SORE THROAT?

DO YOU HAVE A FEVER?

HAVE YOU HAD A RECENT COUGH?
To make sure you as well as our staff are protected, we are limiting the number of patients we will be seeing and allowing for longer patient visits. We will only have 4 patients in the office at one time. When you arrive and if there seems to be a lot of cars, please call ahead before coming in. We appreciate your co-operation in adhering to these standards of care during this challenging time .
Thank you for your conscientious attitude towards CV-19 while being seen at our office during the next few weeks.
It's our sincere pleasure to see you while at the same time abiding to Governor Wolfs and the Pennsylvania Department of Health recommendations
---
Come Experience What Extraordinary Feels Like!
Providing You With An Exceptional Chiropractic Experience!
Same Day Appointments Always Available!
Walk Ins & Crawl Ins Always Accepted!
Dr. Jeff McQuaite, a Doylestown chiropractor, has been helping the residents of Doylestown (18901, 18902), Jamison (18929), Warrington (18976), Chalfont (18914), Buckingham (18925), New Hope (18938) and the entire Central Bucks area rediscover a life without pain for over 15 years.
We work with all MAJOR insurance carriers, including:
BC/BS, AETNA, Medicare, United Health and several hundred more,
as well as all Auto and Work Comp plans.
Thanks for visiting our website! We have a lot of great information here, so please take a few minutes to learn more about what we do and what sets us apart from the rest.
Located at 295 Logan Street, a half mile from Del-Val College and directly across from C.B. West High School in the heart of Doylestown, Dr. Jeff McQuaite and his team at McQuaite Chiropractic Center are dedicated to exceeding your expectations and delivering a caring and affordable experience each time you visit our office. That is why our motto has always been "Old fashioned care and concern in a modern world!"
When you're ready and you have decided that we are the Doylestown PA chiropractor for you, call our office and take advantage of our new patient special and find out for yourself what so many of your neighbors already have.
Dr. Jeff McQuaite, Doylestown Chiropractor
McQuaite Chiropractic | 267-247-7000
295 Logan Street, Doylestown PA 18901
McQuaite Chiropractic Best Chiropractor 5 Years!
---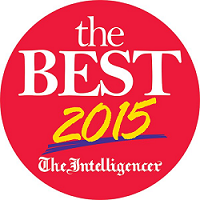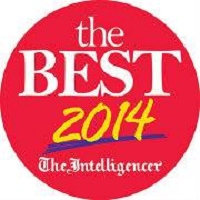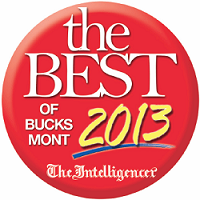 Long Island Escorts
Manhattan Escorts
New York Escorts
NYC Escorts