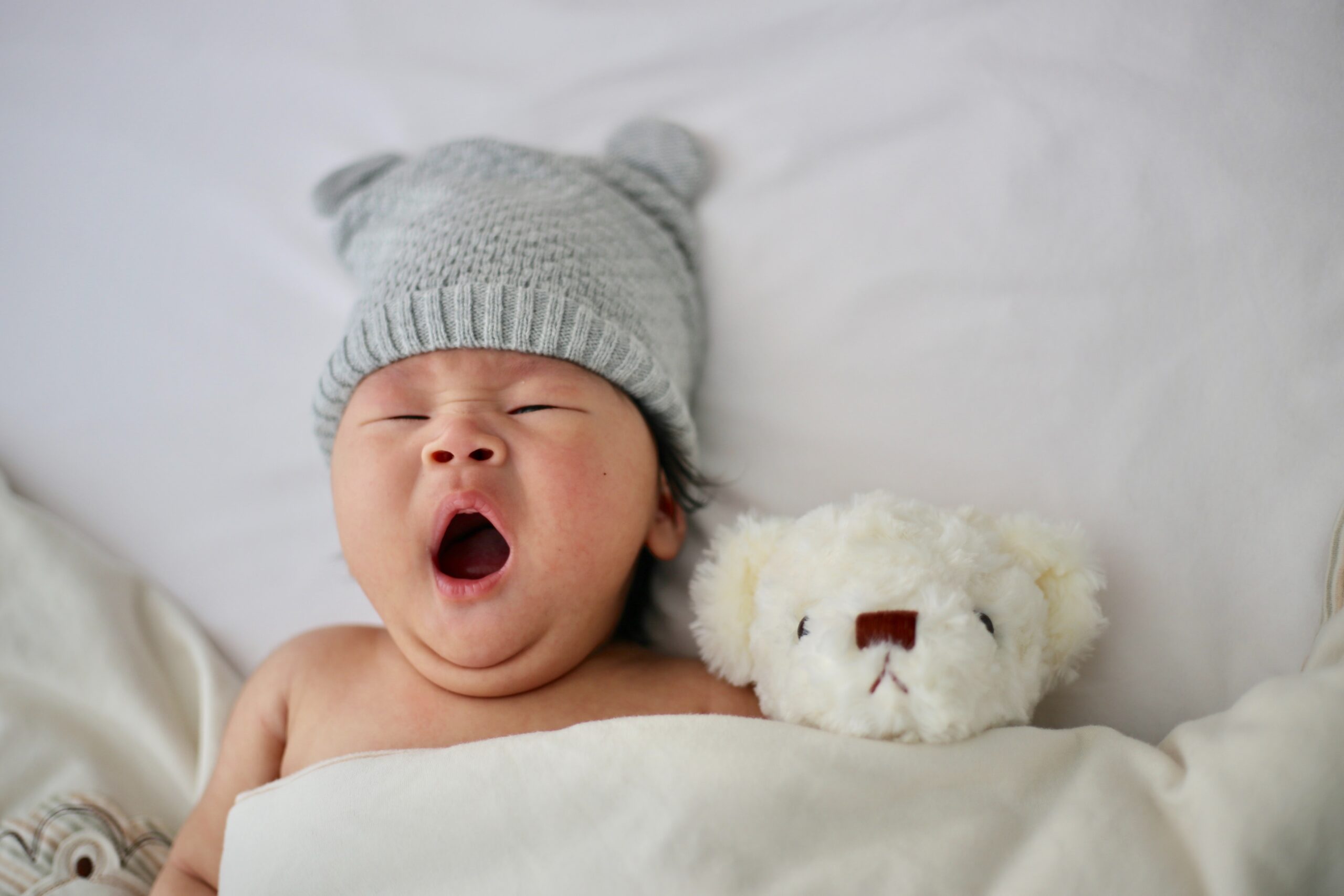 Taking your baby to the pediatrician for wellness checks is common. Taking your baby to a chiropractor is less common for many. Yet, according to the U.S. National Board of Chiropractic Examiners, roughly 8% of chiropractic patients are five years old or younger. 
If your child is often fussy or doesn't sleep well, a baby chiropractor may be able to help. 
After all, there's no reason not to use the resources available to you. Yet, we understand, you might have concerns. You might think of a chiropractor as the person who helps your back pain, surely your little one doesn't have back pain, do they? 
It turns out they could have pain or discomfort that gentle chiropractic treatment may relieve. Chiropractors worldwide share stories of helping babies reduce persistent problems like colic, gas, acid reflux, ear pain, and more. 
According to the Journal of Chiropractic Pediatrics, parents seek a pediatric chiropractor for concerns with feeding problems. While few studies have conclusive results, overall, parents are happy with the results. 
Are Chiropractors Safe for Babies? 
Let's address the big question first. You probably see your little darling as a delicate creature, and it's your job to protect them. What would a baby chiropractic treatment be like? 
First, your baby chiropractor is a licensed practitioner. Any experienced pediatric chiropractor has a range of techniques they can use on anyone, large or small. They'll adjust accordingly. Chiropractors often use gentle adjustments with their fingers to help your baby's body readjust. 
The whole point of chiropractic care is to restore your body's natural balance and help it heal itself. So yes, a pediatric chiropractor is safe for babies. Like any professional, they'll talk with you about your concerns and make recommendations based on the baby's needs.
How Do I Know If My Baby Needs a Chiropractor? 
If your baby is having trouble feeding, sleeping, or seems overly irritable, you can take them to a chiropractor for an assessment. Like older people, babies can have misaligned joints or a spinal problem. They can have digestion issues and cause trapped gas. 
Many parents and chiropractors find babies find relief for all kinds of reasons with quality chiropractic care. 
Chiropractic care is safe and gentle. Find a reputable chiropractor near you if you don't have one already. In Doylestown, Pa., Dr. Jeff McQuaite offers a free consultation so you can have all your questions answered. 
When Can a Baby Go to the Chiropractor? 
Right away. Newborns can go, and they can go anytime they've passed another milestone. For example, learning to sit up, crawl, and, yes, walking. All that falling can cause spinal problems. 
As your baby grows up, a pediatric chiropractor can be a healthy part of their wellness care. Your chiropractor can help your child be aware of the benefits of healthy posture, exercise and even share recommendations for how to handle heavy backpacks. And, of course, your child's chiropractor can help them maintain a healthy spine and potentially help protect them from sports injuries. 
Do you have a newborn who's exhibiting signs of discomfort or unhappiness? Visit a baby chiropractor and see if they can diagnose the problem. Chiropractors can be a great resource for your family!