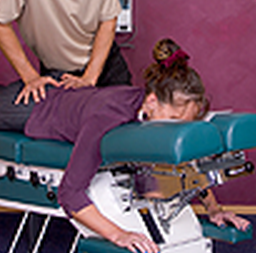 According to webmd.com, sciatic nerve pain will affect roughly 40% of the population. It's not that surprising since the sciatic nerve is the longest nerve in the body. It runs the length of the spine, through the pelvis and into the leg so there is plenty of opportunity to pinch something, strain something or otherwise hurt yourself.
Sciatic nerve pain can be debilitating and can send you hobbling to your bed, you'll want to get to the bottom of it so you can be healed.
If you've been suffering with sciatic nerve pain for awhile and your doctor recommends surgery, here are a few options you may try beforehand.
Physical Therapy – a physical therapist will show you certain exercises to help relieve back pain.
Lying on your back on the floor with your knees to your chest and your arms around your legs can reduce pressure on your spine so you feel better.
Acupuncture—this Traditional Chinese Medicine approach inserts tiny needles at different points in your body to release blockages. You rest on a massage table for 15 or 30 minutes with the needles in you (you don't feel them once they're inserted). This changes the energy flow in your body and can help relieve pain.
Chiropractic Care – Sitting, walking and even sleeping can whack our body out of alignment due to the habits we pick up. Chiropractors adjust your spinal column to realign it with your body. This can reduce pressure on pinched nerves or discs and put them back to where they need to be so you feel good again.
Massage – Massage therapy doesn't only feel good in the moment, but it has positive long term effects. When you combine it with chiropractic care, massage helps your muscles maintain the correct alignment of your bones.
Yoga – Gentle yoga can be helpful for reducing back pain. You may be able to find a teacher who specializes in yoga for sciatica and other back pain, to find them, ask around.

If you're dealing with sciatic nerve pain in Bucks County, Pa. Dr. Jeff McQuaite offers a comprehensive approach to healing. He starts with a full set of xrays and will go over them with you to determine a treatment plan that's right for you. See the new patient offer here.