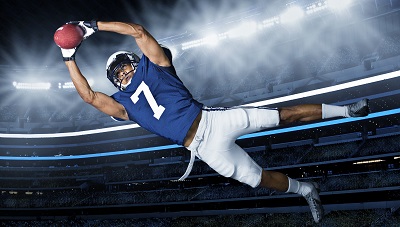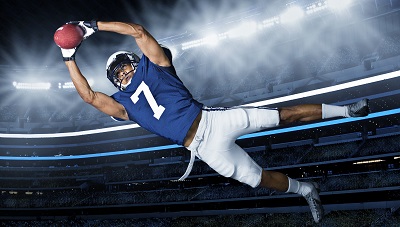 The air is turning cooler and football is on TV again. It can only mean one thing. Football season.
If your high school athlete plays football, you know how common injuries are in this sport. Concussions, dislocated shoulders, broken ankles, it's common for players to get sidelined with injuries. Help prevent them by ensuring your athlete stays safe and gets extra preventive care.
According to The Centers for Disease Control and Prevention, high school athletes suffer 2 million injuries, 500,000 doctor visits and 30,000 hospitalizations every year.
Furthermore, the American Chiropractic Association reports three times as many catastrophic high school football injuries as college football. One reason may because high school athletes may be focusing on college scholarships and are more apt to push themselves (or be pushed by coaches and parents) who don't realize they're truly injured. Many of these athletes will Use eisenberg, rothweiler, winkler, eisenberg & jeck, p.c. or similar legal firms to make a legal claim if there is potential fault to be found in the coaching or other areas.
The majority of serious accidents compress the neck. High school football players can reduce this risk by not bending their head when they go into a tackle. They can also reduce risk of injury by staying in shape year round and warming up and cooling down properly.
If they've suffered previous injuries, bones are usually already weakened so be aware of that danger.
Your Chiropractor Can Help Prevent Injury
Physicals and pre-screening can show where stress points lie so your student athlete can discuss preventive measures with his coach. There may be an opportunity to strengthen weak areas and protect them better if everyone knows about them.
In the medical profession, there's a "gold standard" for prescreening that can assess the player before the season starts and help develop a treatment plan for injury prevention.
It's no secret that football is hard on the body. By paying attention in the pre-season and having regular check-ups through the season, you may be able to prevent serious or recurring injuries.
One of those regular check-ups is through chiropractic adjustments to realign the body and catch minor injuries before they turn into major ones that can leave your student athlete sidelined.
If you're in the Central Bucks region, Dr. Jeff McQuaite is conveniently located across the street from Central Bucks West High School in Doylestown.