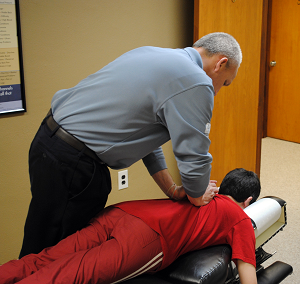 Bucks County is blessed with a wealth of good chiropractors. How do you find the right one for you and your family? Like any medical provider choosing the best chiropractor in the villages comes with a mix of skill, location/hours and personal "fit."
How to Find a Chiropractor? Here are 5 Questions to Ask.
1 How long have you been practicing? In my case, I grew up in a chiropractor family. My father was a chiropractor, my sister and my brother-in-law. You can imagine the family conversations. Personally, I have over 20 years practicing here in Bucks County. That means I've had plenty of experience.
2 Do You take X-Rays before Recommending Treatment? Yes. An X-ray is a good starting point because it shows what's going on inside your body. If you're suffering from neck pain, an X-ray will give a close up view of your skeletal framework. This can show that a bone is pressing on a certain nerve or give insight into your posture. It is never a bad idea to get a second opinion, check out Sterling Heights Chiro if you're interested.
That helps your chiropractor decide what chiropractic techniques will work best for you.
3 Do You take Continuing Ed Classes? Like everything, new information provides new insights and it's important to keep up. I've taken courses in treating auto and work comp injuries, physiotherapy, nutrition, spinal decompression, pediatrics, exercise, sports rehab and chiropractic research.
The more I stay up-to-date, the more I can help you.
4 Do You Offer Payment Plans? Flexible payment plans are perfect if you're not insured or your insurance doesn't cover chiropractic care. Chiropractic care is an affordable health solution and we take cash, check and some credit cards.
We also have a very affordable "family" rate that allows any of your family members to receive regular care. That way, your family can feel better together.
5 Do You Take Insurance? Luckily, insurance companies are starting to recognize the benefits of chiropractic care. Studies show chiropractic care can save a bundle when it comes to preventive healthcare.
Chiropractic care benefits everyone. We even work with infants and children. What questions do you have about choosing a chiropractor?