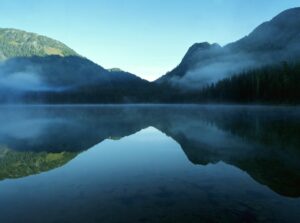 According to a 2016 Centers for Disease Control (CDC)  report, an estimated 20.4% of American adults live with chronic pain.
Chronic pain of course, is the kind that becomes your companion. It can last for years and impact your quality of life in significant ways.
From keeping you up at night to preventing you from participating in activities you enjoy to impacting your work, it's a problem.
As a result, you're probably looking for natural pain management.
4 Ways Natural Pain Management Can Benefit You Mentally and Physically
Finding ways to manage the pain is important to your quality of life. Everyone is different so what works for you may not work for your spouse but these natural approaches have so many benefits, that they're worth trying even if you don't have pain.
Yoga –From the gentle stretching of Yin Yoga to heart-pumping Power Yoga, there are a variety of yoga styles to fit everyone at every stage of their lives and physical level. In respect to incorporating yoga into your pain management program, it's important to assess your current activity level and find a teacher/class skilled in handling injury. If you're not a regular practitioner, why not ask around and find a beginner class to give it a try.
Massage Therapy – Harvard Health Publishing shares that "A study published in Annals of Family Medicine in 2014 found that 60-minute therapeutic massage sessions two or three times a week for four weeks relieved chronic neck pain better than no massage or fewer or shorter massage sessions."
It also benefits chronic back pain, shoulder pain, and other conditions. Massage therapy stretches and soothes your muscles and tendons which can reduce pain. It also relieves anxiety which helps reduce your pain too. We recommend interspersing massage with chiropractic treatments.
Chiropractic Care – Chiropractors use spinal manipulation and other therapies to help treat people with chronic pain. While chiropractors are often thought of for back pain relief, they can also help with carpal tunnel, headaches, and other chronic pain.
At our chiropractic office, you first visit will include an x-ray and health assessment. That way, we can create an individualized treatment plan for your pain management. It may include some exercises and alternating heat and cold in between chiropractic adjustments.
Acupuncture – This ancient practice is part of Traditional Chinese Medicine. If you're familiar with it, the practitioner uses tiny needles at strategic points in the body to release the body's natural life force. The idea is that pain and illness come from blockages within the body. When the blockages are removed, blood and oxygen can flow freely.
If you're in chronic pain, you know the toll it takes on your physical and mental well-being. Chronic pain can hold you back from the activities you love and zap your energy. You deserve to feel better.
If you're looking for natural pain management solutions, you may find that one or a combination of all of these reduces your pain. We recommend trying them out and finding what works for you. If you're in the Doylestown, PA, why not visit us for more information about pain management?